In 2005, Absolute Title opened its doors in Bedford, New Hampshire, with a vision for providing New Englanders with premier title services in the region. Absolute Title is a full-service title insurance agency that has built a reputation for providing superior customer service to its clients from the moment a title is ordered. Our team of experienced agents are here to help guide you through the home-buying process and ensure that all of the paperwork is on track to get you moved into your new home on time.
Absolute Title continues to revolutionize the title industry with the creation of its proprietary payment portal AbsolutePay, which allows clients to make authorized payments online without the need to acquire a bank check, and the introduction of its mobile closing fleet – the Mobile Closing Command Center and the Mobile Closing Vehicle, which allows clients to sign their closing papers from their driveways anywhere in or New Hampshire, Massachusetts or most of Maine – we bring our offices to you!
Absolute's team of exceptional closing agents are led by Matthew Neuman, Esq., managing member and co-founder. Neuman, who has been dubbed the 'Titan of Title' for his industry innovations, has extensive experience in the title industry since obtaining his Juris Doctor from Michigan State University College of Law in 2001, and has been serving the Massachusetts, Maine and New Hampshire markets his entire career.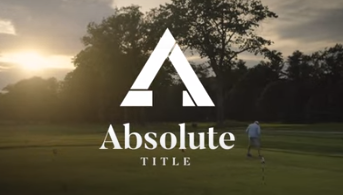 Enjoy the video from our 2022 Absolute Title Invitational